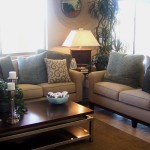 What makes a great designer?  What makes one different from another? How will I know who is right for me and my home?
I hear these questions from time to time and they are so valid. Today, I will use this forum to explain what makes me different and the unique value that I have to my customers.
Over the years,I have have had the opportunity to observe and to hear about other designers in my field and , frankly, some of them give us all a bad name.
My goal as a designer is simple-to give you the customer what YOU want not what I think you should have. A big part of my job is to listen, really listen to you. If keeping great Aunt Maudes piano, a part of your life, in your finished design, it is truly my job to find that creative solution to achieve it We all have 'stuff' that makes up our lives and that fact needs to be acknowledged.
I guess what I am trying to say is that I really care about my clients as individuals and not just a design job.  My value to to you the homeowner, aside from creativity is my patience, listening skills and wanting the finished project to be YOUR vision.